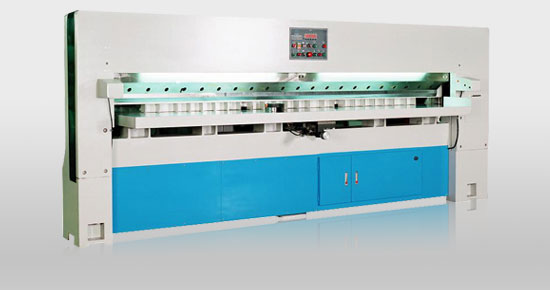 Our core products are veneer cutting machines, We have a wide variety of them available, with all dimensions prepared, If you can't find any of them you want, We can help you customize the machine you want.

The machine is constructed by high strength casting and iron plate. Cutting operation is driven by mechanical working system which is single-crank pulling type; providing excellent cutting accuracy. Specially designed powerful electromagnetic clutch avoids unwanted second-time knife cutting.
Upward and downward clamping is powered by hydraulic operation assures cutting.
There are several switches for different functions on the control panel for you to choose from.
The millimeter counter can help you to set the size you need.
You can choose the single manual operation or the automatic function to cut veneer, It's optional.
The safety sensor insures operator's safety.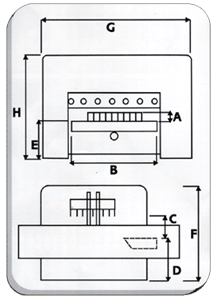 Specification
1800
2700
3100
A
Cutting Thickness
75 m/m
75 m/m
75 m/m
B
Cutting width
1800 m/m
2700 m/m
3100 m/m
C
Cutting Length
600 m/m
600 m/m
600 m/m
D
Front table length
450 m/m
450 m/m
450 m/m
E
Table Height
850 m/m
850 m/m
850 m/m
F
Total Machine Length
1600 m/m
1600 m/m
1600 m/m
G
Machine Width
2700 m/m
3600 m/m
4000 m/m
H
Machine Height
1600 m/m
1600 m/m
1600 m/m
I
Electrical Supply
As required
As required
As required
J
Machine's weight
2900
3400
3900
Blade Motor
5
5
5
Clamp Motor
3
3
3
Veneer feeding motor
1
1
1
*Technical data to change without notice